Bio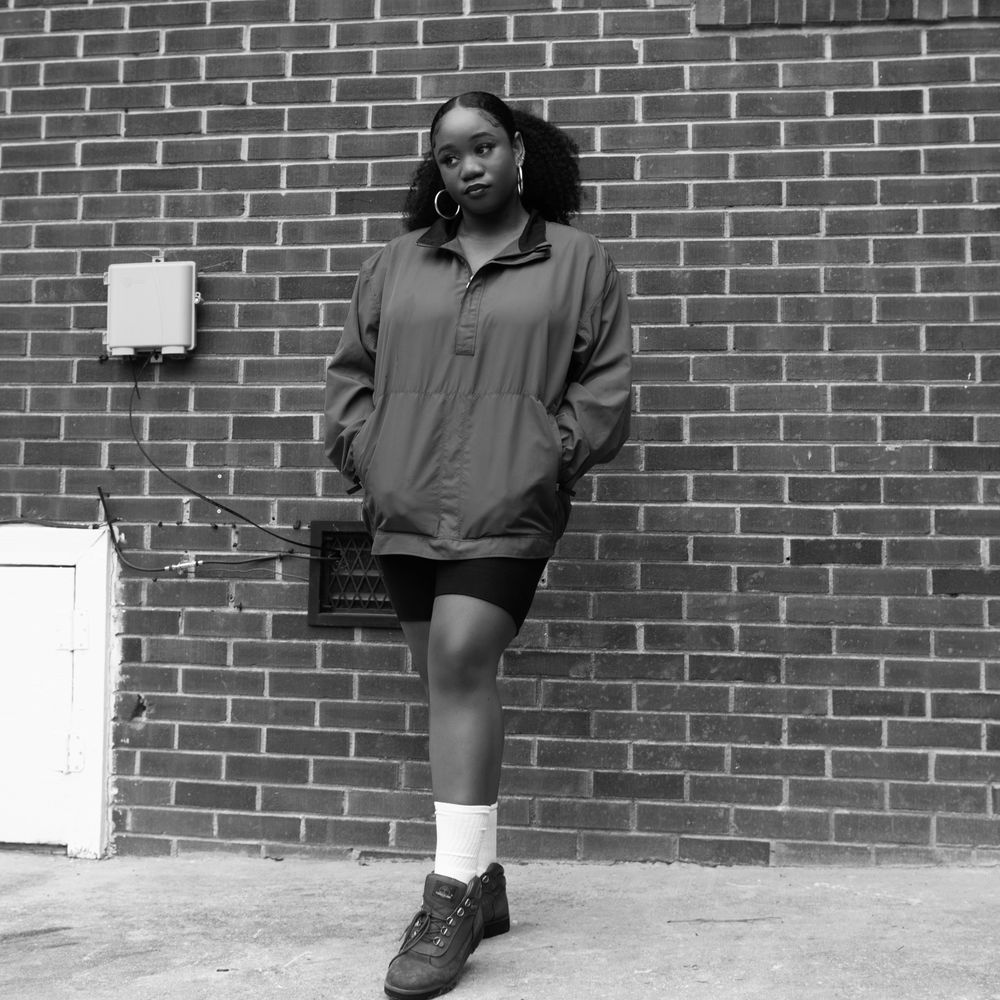 Who Is Zaria Hall?
Zaria Hall is a multi-hyphenate talent: a singer, songwriter, pianist, actress and visual artist. Impacted equally by the musical genres of hiphop, soul, jazz and classical; the  songstress has possessed a deep love for music since she was a child. She studied the piano professionally  from age four to sixteen. Zaria has spent the majority of her life composing records, singing in the choir as well as performing in recitals, talent shows and theater. The self-contained artist is beyond prepared for the spotlight. At twenty-two, Zaria's multi-octave vocals ambitiously yet brilliantly strike a balance between entertainment and art.  
The Atlanta, Georgia native grew up with music embedded in her DNA. Her parents exposed her to many cultural experiences that she uses as the engine for creativity. Zaria composed her first piece on the piano at thirteen and penned her first song about heartbreak a few years later. An orator of truth, the powerhouse vocalist has a way of writing melodies that seep into your soul and channel the inner tensions that run through us all. "My music provokes  emotions, allowing listeners to purge their feelings. I want to use my gifts as an instrument to  heal others."  
During her high school tenure, Zaria developed an interest in musical theater and further  developed her skillset as a songstress and actress. She was also accepted into a dual  enrollment program that allowed her to simultaneously take college courses, which  demonstrated her commitment to education. Zaria's streak of excellence continued post  twelfth grade, earning a full theatre scholarship to Alabama State University. While there, she  received regional and national honors for the Kennedy Center American College Theatre  Festival as well as multiple awards ranging from best actor to best musical performance. Since  graduating in 2020, Zaria has pursued her career in music full-time.  
Like her influences, which range from Sarah Vaughn, Dinah Washington and Chaka Khan, to  Alicia Keys, Jill Scott, SZA, Chrisette Michele, H.E.R and Frank Ocean, Zaria seamlessly  marries tone and tempo. However she has established her own distinct groove. She can  comfortably scale heights in the range of Anita Baker, Jazmine Sullivan and Lalah Hathaway,  singers whom she has studied and admires. This melodic gift speaks to her creative reach and  her autobiographical debut reveals that. The wide-ranging yet relatable material is a  testament to the maturing young woman behind the microphone. Relationships are unpacked  and examined giving way to feel-good music that also makes listeners feel something. Zaria's  ability to poetically tickle the keys, which pervades every corner of the project, also matches her  formidable soul-bearing lyrics. 
A member of Delta Sigma Theta Sorority, Inc. and Beta Phi Alpha Dance Honor Society, the singer utilizes her downtime to serve others through community service work. Her charitable outreach also includes teaching piano, mentoring students, facilitating blood drives, assisting with voter registration campaigns and clothing donation drives.